New "Pre-PACE" Financing for Clean Energy is Now Available
---
NICCE: New Inter-Creditor Clean Energy Financing
And DREEM: Deed-based Renewable & Energy Efficiency Measures Financing
---
If you can't access PACE Financing, this is for you
While PACE has been a breakthrough in making clean energy improvements available, implementing PACE requires effective state and local laws. Many states and jurisdictions don't yet have these legal frameworks in place — including New Jersey, where we've been championing PACE for several years. 
That's why we've developed two new financing approaches designed to mimic PACE. These financing models have many of the benefits of PACE — without requiring state or municipal approval.
---
NICCE Financing is Available NOW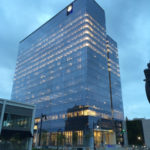 A national impact investment fund is putting up $10 million in NICCE financing for renewable and energy efficiency projects of $1 million or more. Eligibility includes (a) locations in either the state of New Jersey, or in specific urban centers in other states,* and (b) projects which produce substantial savings and emissions reductions for commercial, industrial, agricultural, multifamily, and institutional properties.
*Currently available locations include anywhere in the state of New Jersey and the Bay area, LA, Austin, Phoenix, New Orleans, Miami, Atlanta, DC, Baltimore, Hartford, CT, Minneapolis, Detroit, Denver, St Louis, Boston, and Chicago.
---
More information on NICCE Financing

Or use this link for a Solar Project Express Application
If you are a capital provider interested in offering NICCE Financing, please contact us.
---
DREEM offers energy services companies a new financing tool
The DREEM model secures a special type of energy services contract to the deed or title of the property, and the cashflow-positive savings on this contract are used to repay the lenders/investors. The contract is for the provision and maintenance of the improvements, and is therefore an operating expense for the owner. The full cost of the improvement is thus an off-balance-sheet transaction.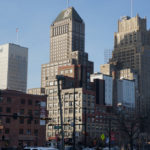 While there is no loan to the property owner, we still intend to seek mortgage lender consent for DREEM projects, so that the benefits to both the property owner and the mortgage lender in terms of increased net asset value are fully appreciated.
We are currently seeking DREEM capital providers.
More information on DREEM Financing
---
We are building a significant project pipeline already 
We have access to a steady stream of worthwhile project proposals, including net-zero energy packages, across the U.S. And we're ready for more. We are actively seeking additional capital providers for both NICCE and DREEM, as well as interested energy services companies and property owners
Contact us to Discuss Financing for Your Next Clean Energy Project:  
Jonathan Cloud, Executive Director • 908-581-8418 • jcloud@regenerativefinancing.org
Gus Escher, Director of Finance • 609-683-1666 • gescher@regenerativefinancing.org
Victoria Zelin, Director of Development • 908-507-3150 • vzelin@regenerativefinancing.org
RegenerativeFinancing.org is a project of Possible Planet, a 501(c)(3) Nonprofit.
Possible Planet is the umbrella nonprofit for New Jersey PACE, NICCE, DREEM, and the Center for Regenerative Community Solutions (CRCS).
More at PossiblePlanet.org